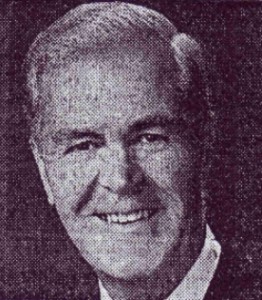 Founding father of the DEA, Roy Locke was a man of distinction and service.
Roy Locke served as council member and executive for the YMCA and became their director of financial development in 1969. He served as council member for the City of Montreal West from 1973, later becoming Commissioner of Recreation. He then became mayor in 1977 and maintained that role until 1989. While serving as mayor, he led a capital campaign for the Fraser Hickson Library in NDG. He also served as director of the children's camp Kamp Kanawana in the Laurentians.
Originally an entrepreneur in the oil distribution industry, this University of Toronto graduate ensured that his contributions were felt well-beyond the world of business. He is renowned for his efforts to maintain the charm and nature-loving aspects of his town, namely the planting of trees along the streets of Montreal West. These kinds of contributions are rightly honoured by a park named after him in Montreal West.
Roy Locke was a much-loved and distinguished Montrealer. He was known as an authentic entrepreneur and leader, famous for his good humour, kindness and dedication to community service.
His contributions to Montreal area entrepreneurs continue to this day through the ongoing activities of the DEA.